3DCS INTEGRATES WITH SOLIDWORKS
DCS Announces New Software Package 3DCS for SOLIDWORKS
Fully Integrated in Dassault Systemes' CAD Design Software
Dimensional Control Systems, developer of 3DCS Variation Analyst Software, is releasing a new version of its software fully integrated in SOLIDWORKS CAD platform.
Dimensional Control Systems (DCS), engineering software developer, is proud to announce the upcoming release of 3DCS for SOLIDWORKS, a SOLIDWORKS integrated version of industry leading tolerance analysis software 3DCS Variation Analyst.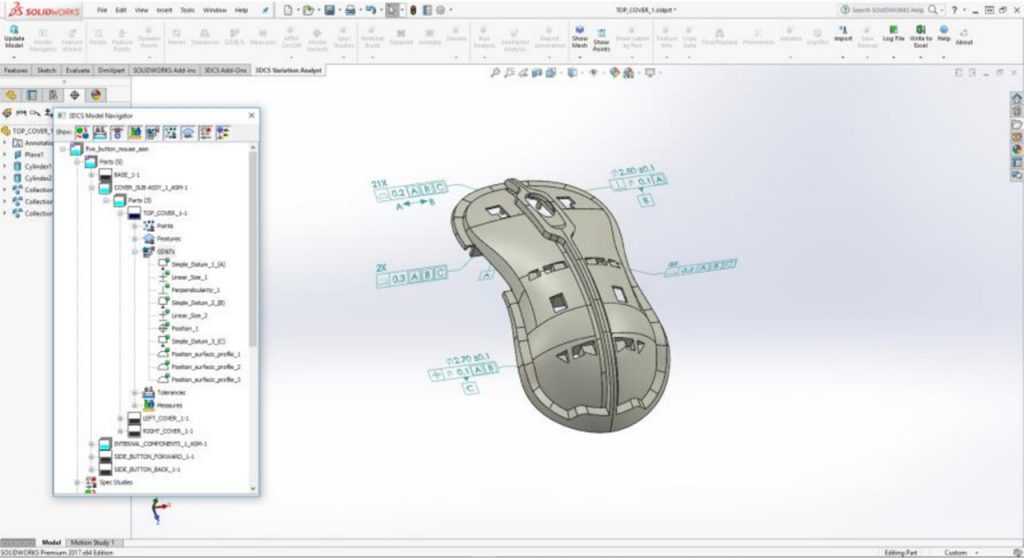 Incorporating PMI, 3DCS makes your CAD model a true Digital Twin​
3DCS software is an advanced tolerance analysis package integrated into Dassault Systemes' CATIA, Siemens' NX, PTC's Creo, and now Dassault Systeme's SOLIDWORKS CAD platforms. As the standard for Tolerance Analysis software across the automotive and aerospace industries, 3DCS offers powerful tools for engineers and designers to simulate their manufacturing process and 3D tolerance stack-up to optimize GD&T, reduce scrap and rework and root cause quality issues that could lead to warranty and liability claims.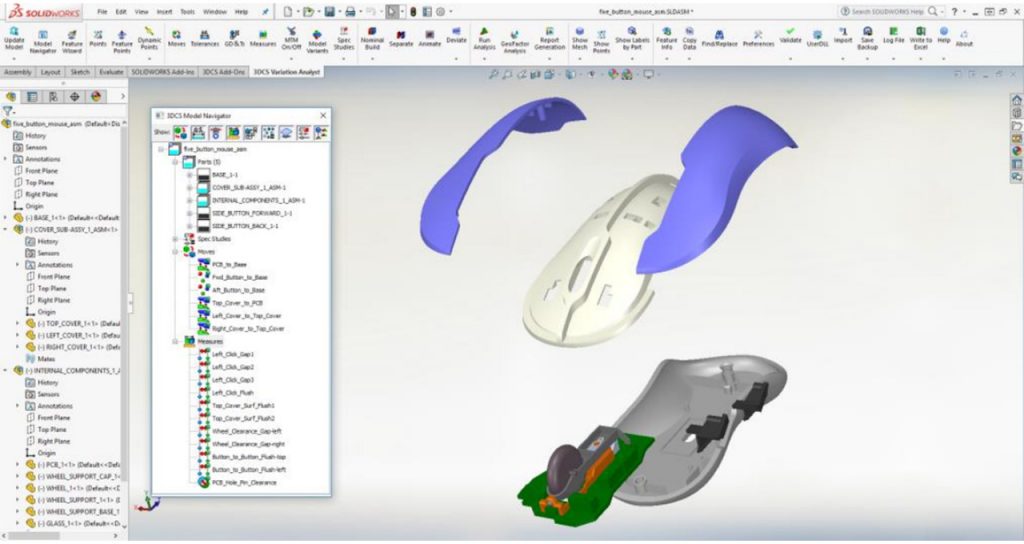 Analyze your assembly process and manufacturing methods digitally
Integrated CAD tools provide a streamlined approach to analysis that improves adoption, training and process implementation. With the ability to open 3DCS for SOLIDWORKS in the CAD platform, and utilize PMI and CAD characteristics, implementation of 3DCS as a tolerance analysis tool becomes easy to learn and apply. With an integrated modeling approach, 3DCS saves the analysis data in the model files, letting users manage their CAD model in leading PLM systems like Teamcenter, Windchill, Enovia and 3DEXPERIENCE and automatically bring their tolerance analysis along. This answers the challenge of both file management and version control.
"SOLIDWORKS is used across many industries and by many manufacturers," said John Mathieson, DCS CEO and President. "It is important to us to make this technology available to those SOLIDWORKS users through an integrated user interface to access the advanced analysis tools 3DCS offers with the fewest barriers possible. As with our other platforms integrated in CATIA V5, 3DEXPERIENCE, CREO and NX, we understand that the integration of tools into a single platform is the way of the future, and want to prepare our tools to meet that vision."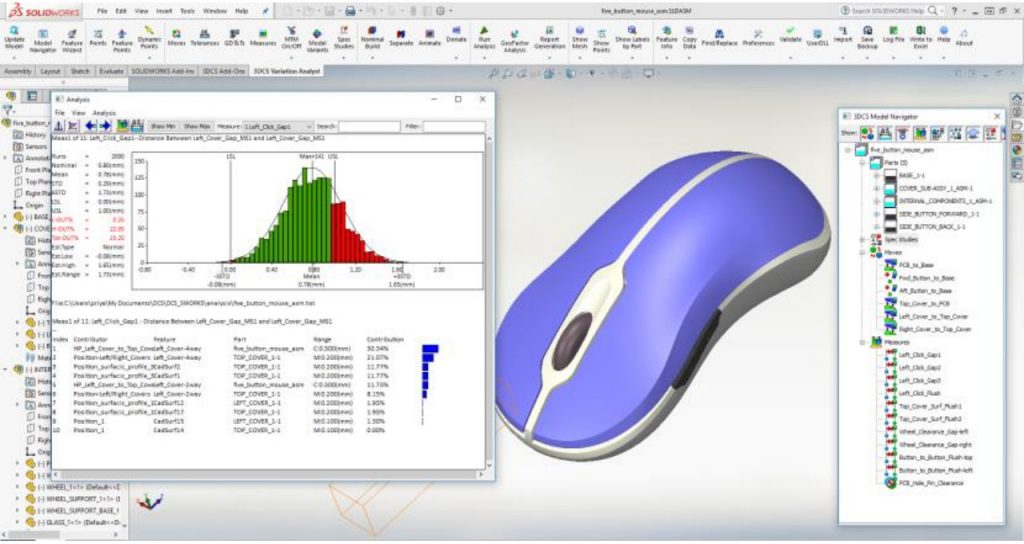 Utilizing Monte Carlo Analysis, 3DCS also provides its users with High Low Medium, and an equation based method called Geofactor